What is a messurement resistance study?
It is a study of the ohmic resistance of grounding systems and lightning rod systems that exist in a facility, for verify that these comply with the values ​​required by the Official Mexican Standard issued by the Ministry of Labor and Social Security , NOM-022-STPS-2015 , Static electricity in work centers-Safety conditions. This norm requests that at least once a year , the resistance measurements be made and the grounding and ligthning rod systems must be reviewed to prevent the risks of static electricity, as well as atmospheric electrical discharges.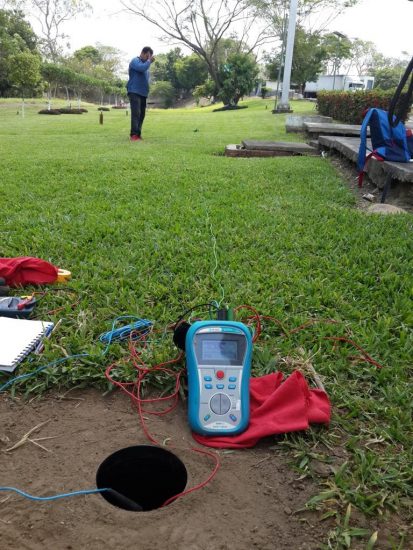 How is a measurement study carried out?
A measurement study is done using the Method of falling potential or 62% , which requires a Resistance meassurement equipment with pikes and with current calibration.
A photographic report is delivered that must contain the following information:
Description of the measurement equipment used
Description of the meassurement method
Registro de los valores medidos de la resistencia óhmica con fotografías.
Registro de la continuidad en los puntos de conexión a tierra.
Conclusions about compliance of the norm and recommendations.
Protocolo de medición firmado por personal del cliente.
Copy of the calibration certificate of the equipment used.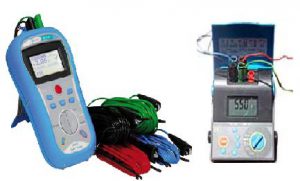 Nuestro personal se encuentra altamente calificado y nuestros equipos tienen certificado de calibración vigente y son de la mejor calidad.

Algunas empresas a quienes se les ha realizado este estudio:
Related products
For more information click on the image.
Related services
For more information click on the image.