La fibra óptica es un medio de transmisión, empleado habitualmente en redes de datos y telecomunicaciones, consistente en un hilo muy fino de material transparente, vidrio o materiales plásticos, por el que se envían pulsos de luz que representan los datos a transmitir.
Las fibras se utilizan ampliamente en telecomunicaciones, ya que permiten enviar gran cantidad de datos a una gran distancia, con velocidades similares a las de la radio y superiores a las de un cable convencional.
Projects with optical fiber
- Migración
Es el cambio de cable de cobre por fibra óptica del usuario de la red telefónica para brindarle una mayor velocidad a los servicios de datos.
- FTTH (Fiber To The Home, Fibra Hasta el Hogar)
Se basa en utilizar cables de fibra óptica y sistemas de distribución ópticos adaptados a esta tecnología para distribuir servicios avanzados, como telefonía, Internet de banda ancha y televisión, a los hogares y negocios de los abonados.
- RDA (Red Digital de Acceso)
Es la construcción de la red de fibra óptica para un cliente en específico.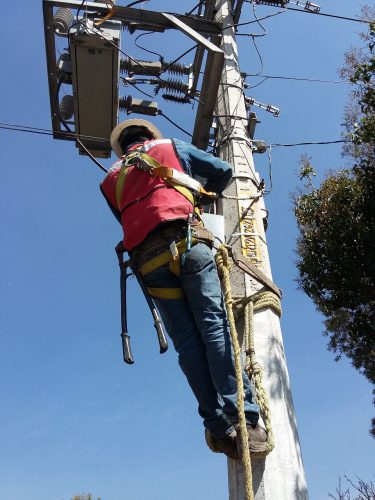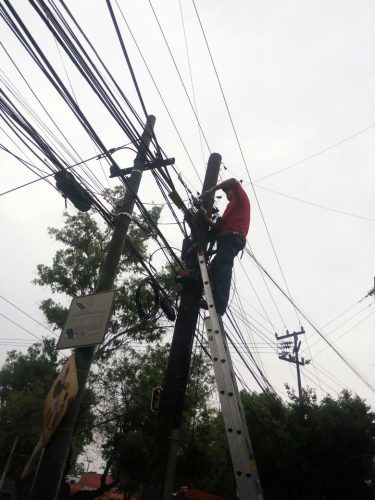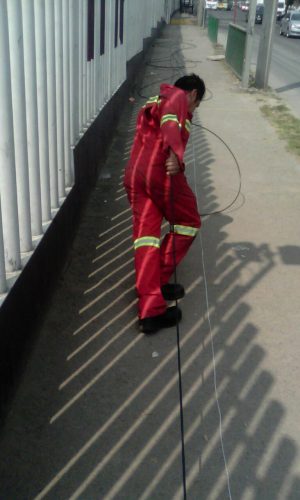 ¡1000 MIGRACIONES, 250 KM DE FIBRA ÓPTICA INSTALADA Y VAMOS POR MÁS!
Contamos con personal certificado para la construcción de la red de fibra óptica, instalación de terminales, conexión y pruebas.